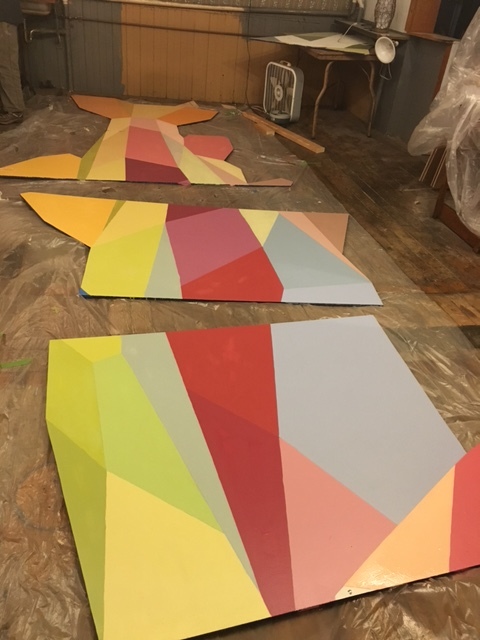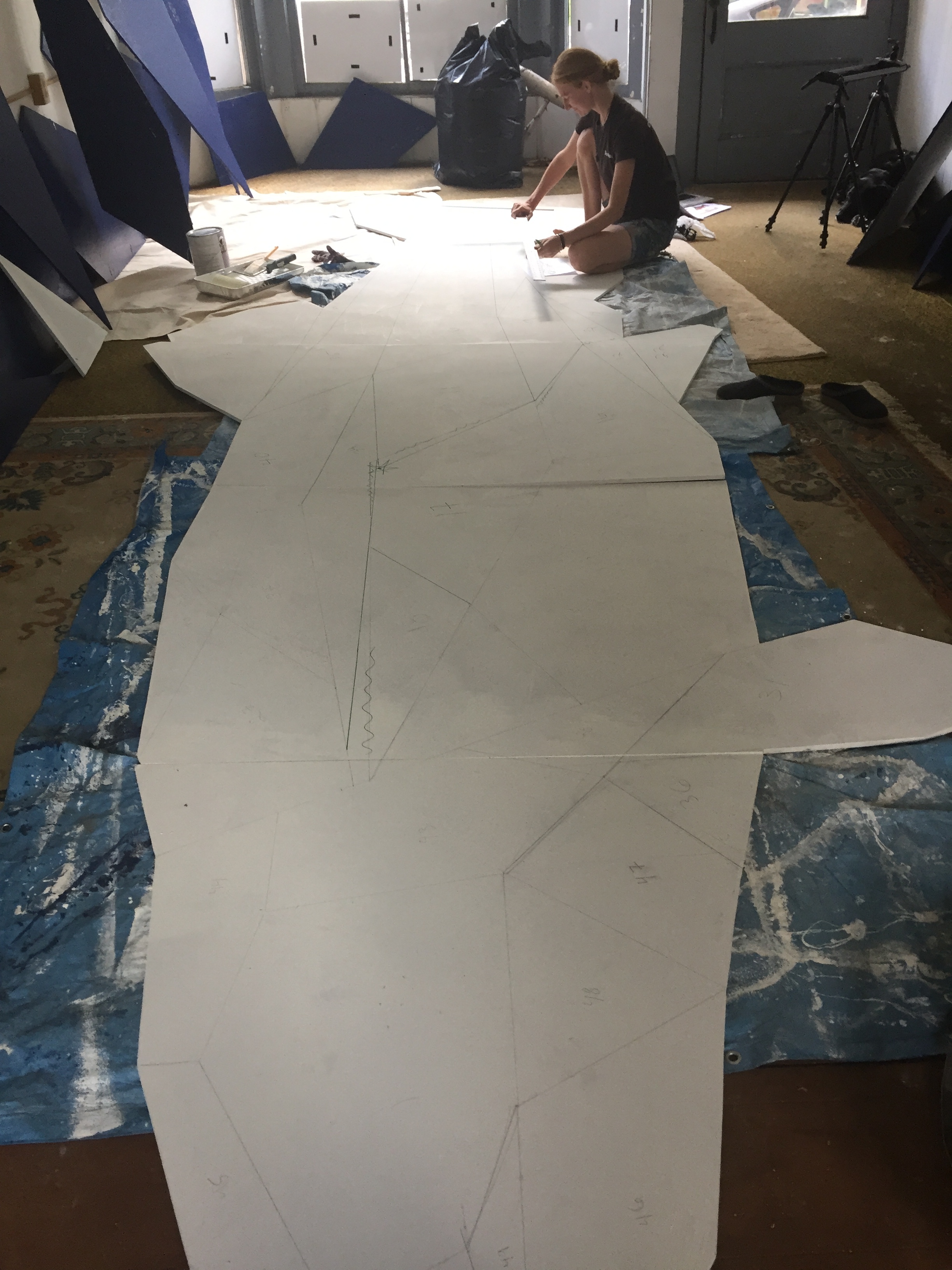 Trout Mural
Murals can add critical color and vibrancy to downtowns, and Bethel sorely needed that on our downtown retaining wall. In August of 2017, we installed a 200-foot mural, designed by artist Mary Lacy. The four giant rainbow and brook trout (animals chosen by the community) now brighten up the wall and make our southern gateway as beautiful and creative as the town.
About the Wall
The retaining wall at the intersection of VT Routes 12 & 107 was built in 1940, and it's seen better days. It is owned and managed by the State of Vermont Agency of Transportation (VTrans), which is in charge of maintenance and rebuilding. Our wall appears to be crumbling and looks blighted, but it is structurally sound and not in danger of collapsing.
VTrans maintains an inventory of all retaining walls and infrastructure in the state, including a ranking by condition. There are 59 comparable walls statewide in similar or worse condition and repair funding is very limited. Major rebuilding and repair projects also take several years to design, plan, budget and permit. That means our wall is not likely to be rebuilt for a number of years.
About Mary Lacy & the Mural Tour
Vermont Artist Mary Lacy is well known for her large, striking murals on buildings and other infrastructure around the state. Mary just completed a national 10-city mural tour, sponsored by Benjamin Moore. She worked with communities around the country to identify sites that need color and life, involved those communities in painting murals that brighten up buildings and walls in their neighborhoods.
Mary wanted to return home for the last stop on the tour, completing the 10th mural in a Vermont town. She chose Bethel because we are a community that is actively working on downtown revitalization, and had a need for public art.
About the Mural
The mural was painted on pieces of plywood, and involved more than 200 paint colors and hundreds of pieces. The plywood shapes were then affixed to the concrete wall in a way that doesn't harm the wall or cause structural damage.
More than 150 community members were involved in creating the mural, from cutting shapes and planning the project, to painting and installing the piece. Altogether, they donated more than 1,000 hours of time to the project! The mural did not cost the Town of Bethel any money; all supplies and materials were paid for by grants and donations.
Mary painted the mural on plywood because the Wall itself could not hold and retain paint - water seepage and the crumbling facade would destroy a mural. A plywood mural can also be removed and reinstalled (or moved) whenever the wall is eventually rebuilt. The mural did not include a background or any additional paint because it would simply have flaked off the wall, and because Mary intentionally like the "gritty" texture of walls to remain visible behind the mural.
Thank you!
In addition to the 150+ community volunteers who created and installed the mural, we are grateful to several organizations and individuals who helped make this mural happen:
Mary Lacy
Vermont Arts Council
Town of Bethel
Vermont Agency of Transportation
Community Resilience Organizations
Bethel Schools & WRVSU One Planet Summer Camp
Kevin Barry and the Blossom Block
Lindley Brainard and Living Edge Woodworking
Our representatives: Senator Alison Clarkson, Senator Dick McCormack, Senator Alice Nitka, and Representative Sandy Haas